LIONoptics – Innovative optical solutions for professionals
Located in Delft, where Antoni van Leeuwenhoek invented the microscope in 1674, LIONoptics is developing, producing and selling advanced optical instruments.
While Van leeuwenhoek's invention opened up the world of microbiology, we aim at providing optimal tools for the examination and appraisal of artefacts, to be used by the art professional.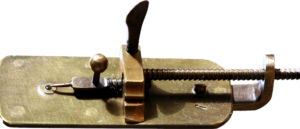 The first microscope, built by Antoni van Leeuwenhoek
Our first product on the market is the InSpector: a high-tech instrument for inspecting and appraising artefacts. It is based on our X-polar technology for observing the true colors of the artifact, and for studying details like signatures with much more contrast and definition.
Look here for a demo.

Besides the X-polar vision, the InSpector also provides a strong and very pure UV beam, for detecting all kinds of materials like varnish, glue, metals and plastics. Finally it contains a high quality jewelers' loupe for close inspection, with a soft white lighting.
The body is made of aluminium, provided with a hardwood handle.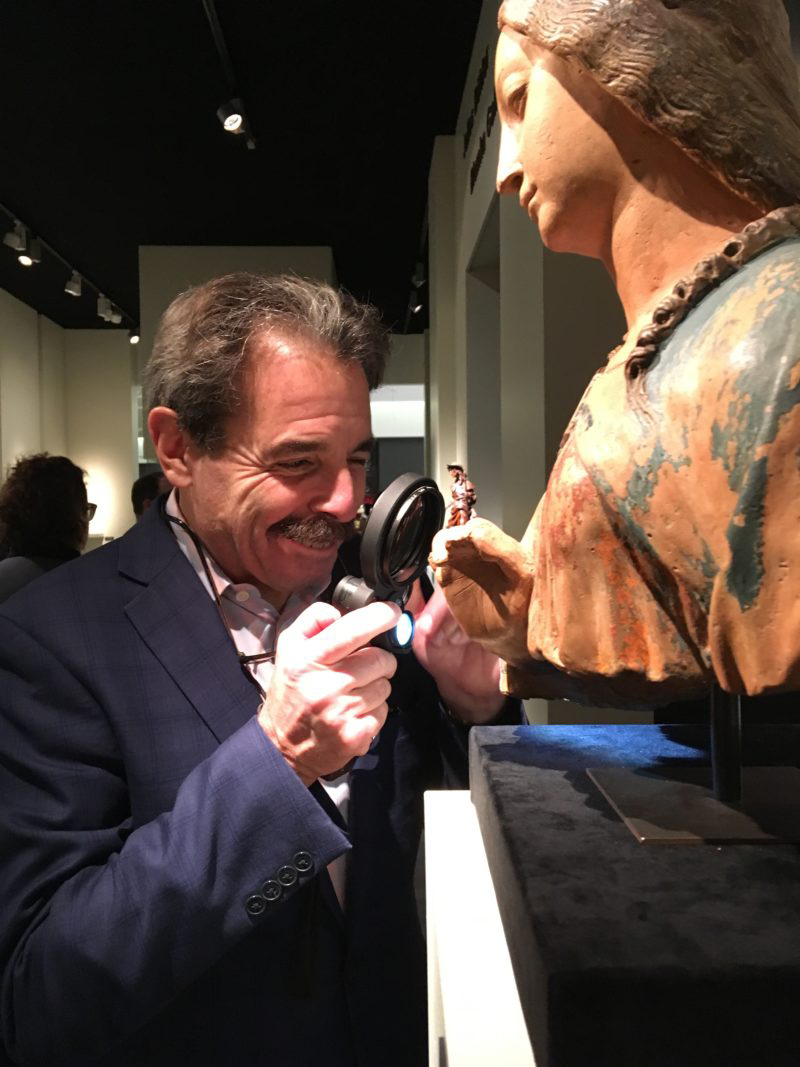 Blumka Gallery – New York, USA
Anthony Blumka:
"You don't need anything else anymore. I use it all the time!"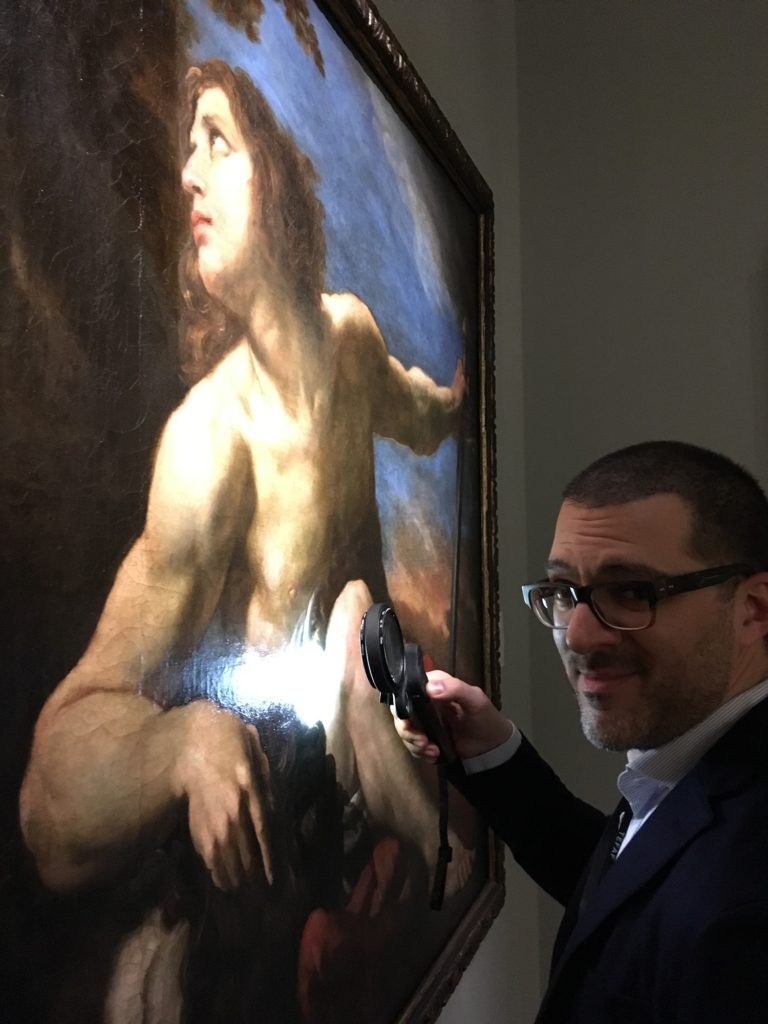 Lullo – Pampoulides Fine Art – London, UK
Andreas Pampoulides:
"It is an amazing invention. It is not only very powerful, but also portable and helps us scan an artwork very quickly.
With this tool we can scan the conditions of a painting or sculpture.
This wil be a very helpful tool for us!"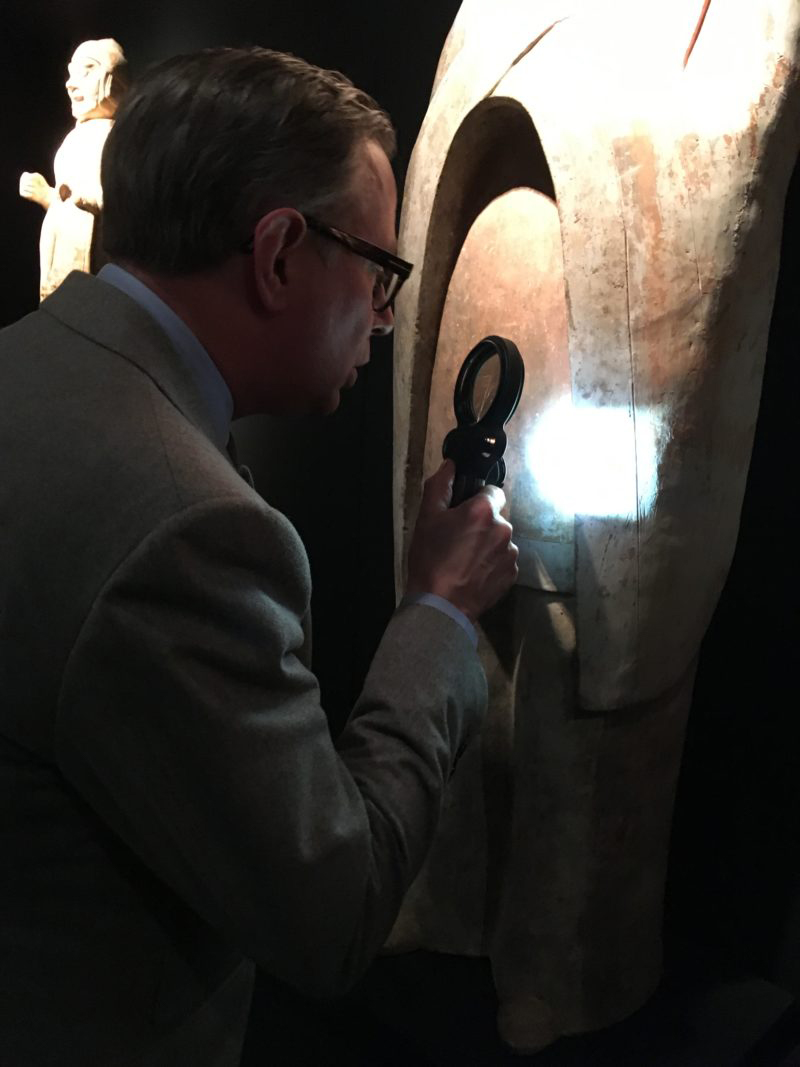 Van der Ven Oriental Art – 's-Hertogenbosch, The Netherlands
Floris Bouwman:
"Knowledge and technology make you see more with this brilliant toy!'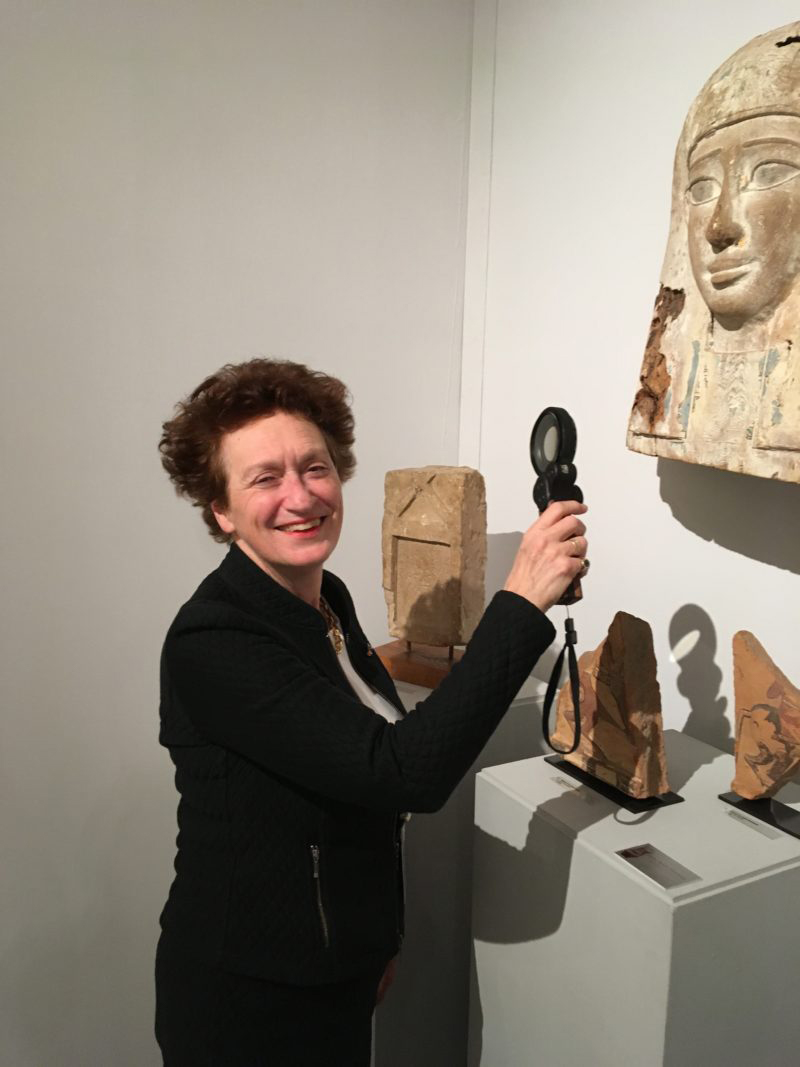 Gallery Zilverberg – Amsterdam, The Netherlands
Archeology and ancient numismatics expert for Dutch TV show "Tussen kunst en kitsch" 
Mieke Zilverberg:
"A great tool to detect original color traces or details that were painted".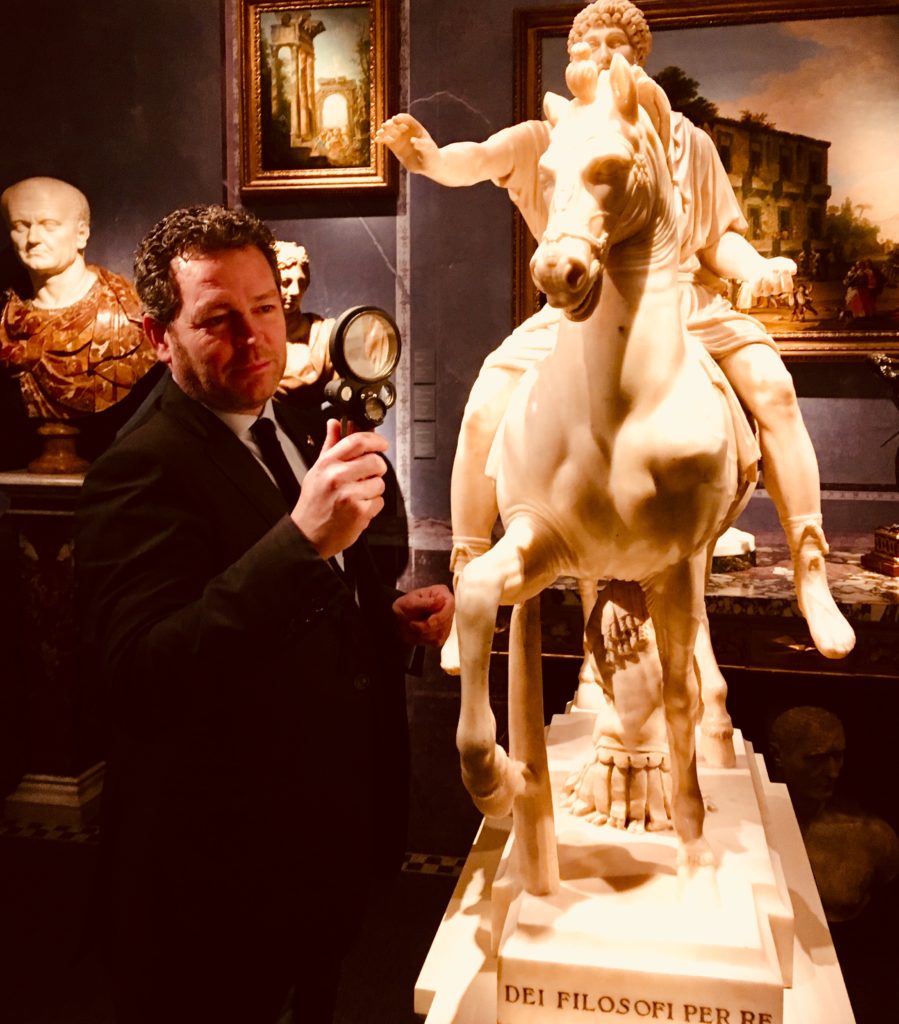 Tomasso Brothers — Fine Art – Leeds, UK
Raffaello Tomasso using "The Inspector" at the Tefaf